Read Our Reviews
A few words from our patients ...
Exceptional Care
Dear Dr. Akinsooto & your excellent team,
Thank you for helping us to have a family. Our baby girl was born healthy. We are so grateful for the exceptional care you have given us over the past years. Thank you from the bottom of our hearts.
Confidence
My husband and I came to ONE Fertility from another clinic because we had heard great things of Dr. Akinsooto and his staff. We were impressed with Dr. Akinsooto's confidence that we would be successful in achieving our dream of having a baby. After 6 years of unexplained infertility, this confidence was refreshing. We are happy to announce that Dr. Akinsooto's confidence paid off and we are now the extremely proud parents of a beautiful 6 month old named Ben! We can't thank Dr. Akinsooto and his staff enough for helping make our dreams come true! – J. Stanlick
Ekadashi Sharma
I had really good experience. I was struggling with some issues and after seeing a lot of doctors I came to One Fertility Kitchener. And that was my best decision ever. Dr Akinsooto is very patient and highly knowledgeable. I am very impressed with the services provided. The staff is also polite and accommodating. A bit of a wait time is understandable when you want to see the best fertility expert of this area.
Brando
We had the absolute best experience at One Fertility KW! This may be bias but we were rewarded with a beautiful baby boy! From the doctor to the nurses, we were treated with kindness and care from the beginning to the time we were discharged! We couldn't have asked for a better experience during this difficult time!
Kind, Caring and Knowledgeable
One fertility staff are exceptional. When we struggled to conceive on our it was very challenging and emotional for me to accept help. The staff were always kind, caring and knowledgeable. They were thorough in the investigation and provided us with evidence based information to enable us to make informed decisions regarding our treatment plan. We were so thrilled when we conceived through IUI! Our son is now 18 months and we are back at one fertility for a sibling for him! I highly recommend One Fertility to anyone needing support to conceive a miracle!
Monica
Sincere gratitude
We could not be more thrilled and we would like to express our sincere gratitude in making our dreams of parenthood come true!
K. D.
Grateful!
We can not begin to express our thanks to Dr. Akinsooto and his staff. It has been a long journey and we are grateful for each part you all played in helping us conceive this beautiful boy. We will be forever indebted to you! (Photo: Elliston at 8 months)
Susan Krogman
Shannon C.
I was a patient of One Fertility for just over a year. All the staff are very friendly, helpful and knowledgeable. I highly recommend this clinic to anyone in need of fertility treatments. Thank you for everything One Fertility!
Part of Our Family
Dear ONE Fertility Family,
   We say family because over the past year you have all become such a big part of our struggles, successes, losses, and joys. From that very nerve wracking and uncomfortable moment that we first stepped into the clinic, you made us feel at home with your smiles, kind words, free coffee, and knowledge. Your expertise and advice helped guide us from our first meeting, to diagnoses, to treatment, all with ease. We never once had to question your plan, and any questions we did have were answered in depth to ease our minds.
   When we experienced our first pregnancy loss, you were all so kind, compassionate, and empathetic. Your kind hearts and genuine investment in our experience was heartwarming and comforting. When we became pregnant the second time, you answered all our neurotic calls with a genuine smile in your voice, and did extra tests to ease our minds and provided us with endless support! We are certain that we wouldn't have made it through this process without you!
   From the warm welcome in reception (where you bent over backwards to accommodate my schedule when needed) to the hilarious and comforting woman who drew my blood (so well that I didn't feel a thing!) to the ultrasound technicians and nurses (who worked so hard to support us and answer our crazy questions) to the doctor (who created an incredible plan to support our physical and mental health through the process) to those you rarely get to see (like those in the lab who careful process samples and prepare for procedures) we are so so thankful! you will always hold a special and profound place in our hearts!
Thank you, from the bottom of our hearts, for all that you have done!
Emma and Alan
Thank you
Thank you all for your kind help, especially Dr. Akinsooto and all nurses.
I certainly rate
ONE Fertility as 5 stars.
Parisa
Support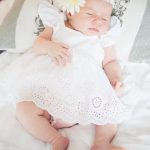 Thank you all for the support and guidance. We appreciate everything you have done to support us on our journey to parenthood. We feel so blessed to have our beautiful baby girl and are so thankful to your clinic for that.
Abby, Colin & Baby Grace
Very Professional!
One fertility team is very professional and helpful. Dr. Akinsooto is a very knowledgeable and experienced doctor. I had an amazing experience with the team. I am glad in my first attempt of IVF I got pregnant. I highly recommend ONE Fertility. Keep it up . . .
Sanaa. K.
Words will never be enough to express our gratitude
My husband and I are not sure where to begin when talking about the brilliant team at One Fertility – I guess we should just start from the beginning!
From the day we walked in to One Fertility for our first appointment, we have been greeted by the bright smiles of the reception staff at each appointment. We feel such warmth from the wonderful ladies behind the counter and they have been rooting for us every step of the way – I truly believe that they wanted us to be parents just as much as we did! They answered all of my (millions of) questions with genuine care and accommodated my schedule every single appointment. Thank you so much to you wonderful ladies!
Then, of course, there are the lovely phlebotomists that work at this clinic. They made it so easy for my blood to be drawn (sometimes as often as every other day) and never got frustrated when my veins wouldn't cooperate! I was overjoyed when I found out that I was successfully pregnant, but it takes quite a bit for me to cry – the phlebotomist that I had seen regularly, on the other hand, cried tears of joy when I told her! That meant so much to me – this team truly truly cares 🙂
The nurses and ultrasound technicians were so amazing to work with! They made every appointment such a breeze and made me feel at ease about my whole IVF journey, by exuding the confidence that they do, in everything they do! The encouragement that the nurses and ultrasound technicians provided during each of my procedures (including comforting me during egg retrievals) is beyond anything that I had ever expected of them. A moment that left me in awe was when I had to come in for an appointment on a statutory holiday and the nurse (who was feeling quite under the weather that day) took extra steps to ensure my body was recovering properly after my egg retrieval and even got Dr. Akinsooto on the phone with my husband and I to discuss next steps. Like I said above, this team truly cares and will go to whatever extent needed to help patients achieve their dreams of parenthood.
Another important individual throughout my journey was the One Fertility Social Worker. She took the time to listen to my fears and worries, and became a huge support during my journey. She would talk to me and provide her expertise about anything on my mind and I am so thankful for that.
Last but not least, Dr. Akinsooto is amazing. From day one, he made us feel comfortable and presented confidence that he would be able to help us achieve our dreams of becoming parents. He not once pushed us to make a certain decision and always honestly provided his advice and plan of action, leaving the decision making up to us. We followed his plan and are now successfully pregnant – something that we thought may never be possible given our circumstances.
I am sure there are several other members of the team that I have failed to mention – but the way this amazing team works together so seamlessly has truly been a blessing.
Thank you for everything you have all done! Words will never be enough to express our gratitude 🙂